Parks After Dark returns for the summer season with FREE activities at 34 LA County parks. Bring your family and friends to an LA County Parks location for a free summer concert, movie night or a variety of free programs!
This year, Parks After Dark brings more fun for all ages! Each week brings a theme, in addition to Teen Zones, Senior Social Hours, Aquatics, movies and concerts in the park. Join us for endless fun  during another endless summer!
Sports & Fitness Challenge
​​A fitness challenge is more than a fitness goal. The idea is that if you immerse yourself into the challenge and a positive environment. It's more than a workout and some dumbbells. A fitness challenge usually has a goal, an end date, and tools to help your members get there.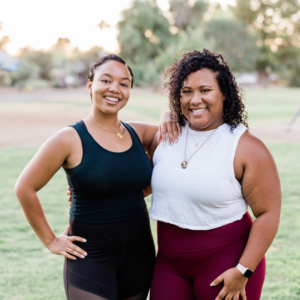 Park Play Date
Bring your children to the park and lets play! Playdates encourage kids to strengthen their friendships, exercise, build social skills, and explore other cultures — and, of course, they're a lot of fun.
Backyard Boogie
Backyard parties are casual, social and fun. Nothing formal, stuffy, expensive or stressful—just easy, lazy, awesome summer socials! And outdoor parties are so much easier than indoors! Instead of fitting people in a small living room or a hot kitchen, you can spread out in the park!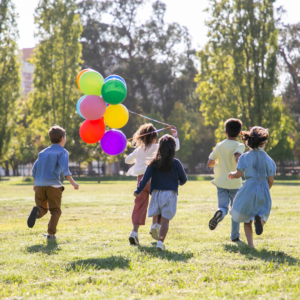 Parkapalooza
Come out and enjoy the summer with Live Music, Food Trucks, Lawn Games, Inflatable Obstacle Course, Vendors, and more!
Big Ideas & Innovations
Lets come to the park to share ideas and geek out over STEAM (Science, Technology, Engineering, Arts and Mathematics).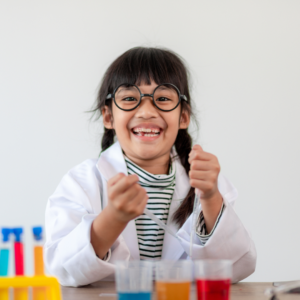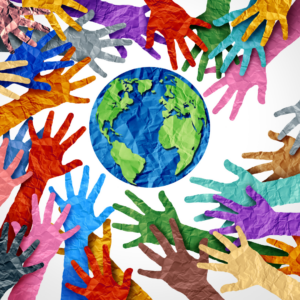 Bring the World to My Park
Why leave the park when we can bring culture from around the world to your park? Lets come together and celebrate and embrace culture, customs, language, and arts from around the globe!
LA County Got Talent
Come and show off your moves and hiden talents. We know that our communities are filled with so much talent and potential. We want to design a space to host a talent show. In which participants perform the arts of singing, dancing, lip-syncing, acting, martial arts, playing an instrument, poetry, comedy or other activities to showcase skills.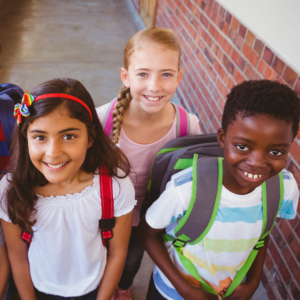 Back to School Rally
All great things must come to an end, but with each end is a new start! Lets wrap up the summer with a back to school rally by culminating the summer break and commencing the new school year.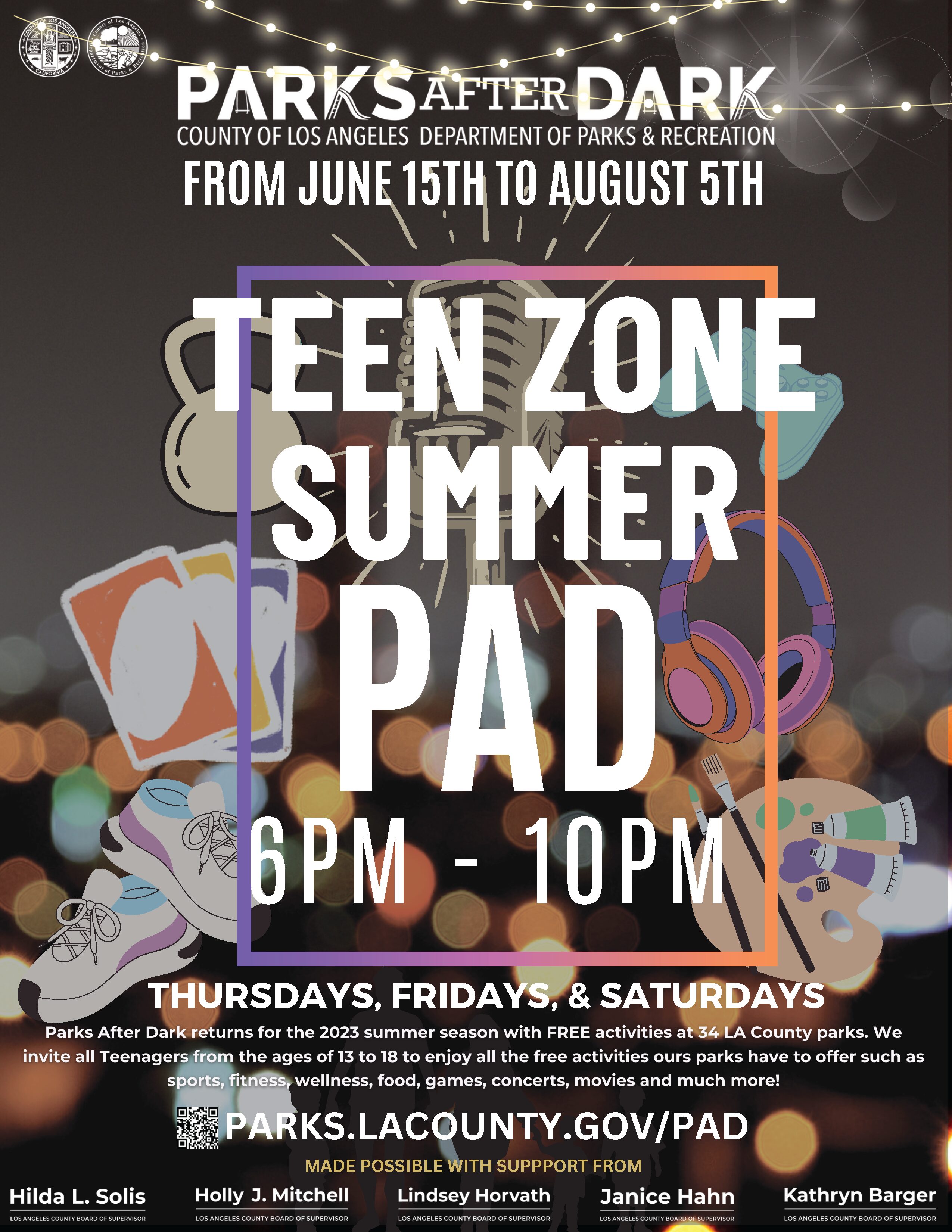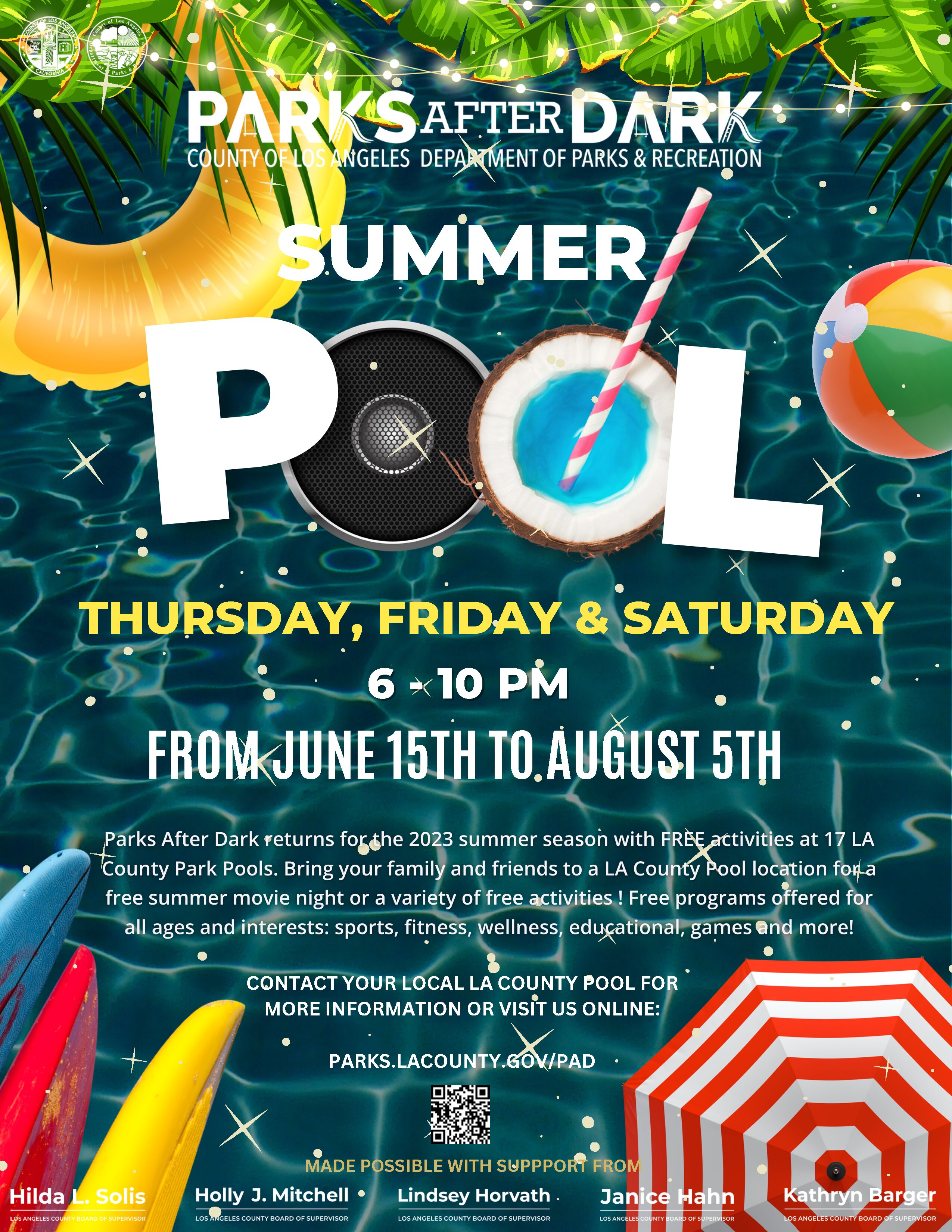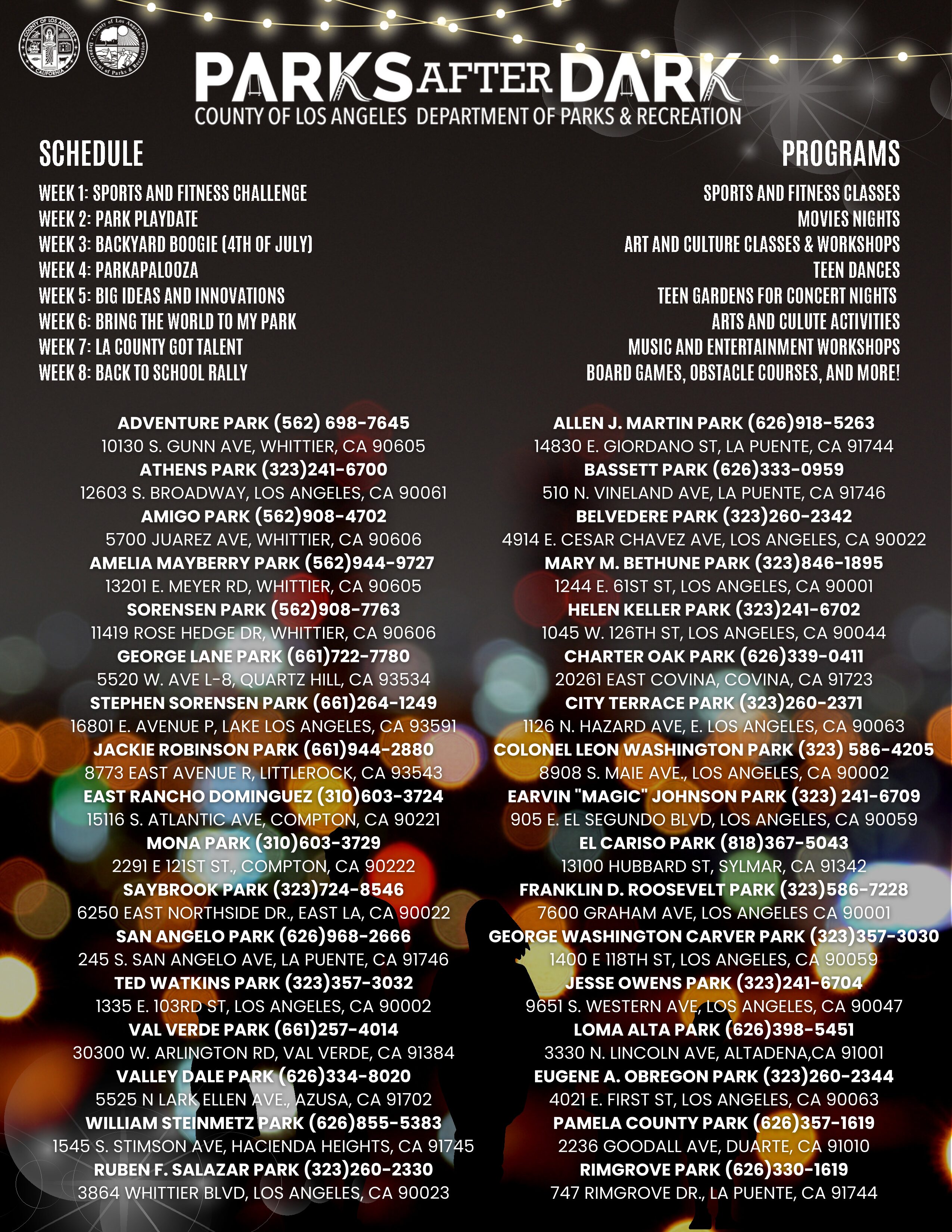 Thank you to our partners!
Parks After Dark is led by the Los Angeles County Department of Parks and Recreation, with strong support from partners including the Chief Executive Office, Department of Public Social Services, by the Board of Supervisors and many community-based organizations throughout Los Angeles County.