Gold Eagle Award recognizes the benefits of the Parks After Dark program, and its positive impact on communities throughout the County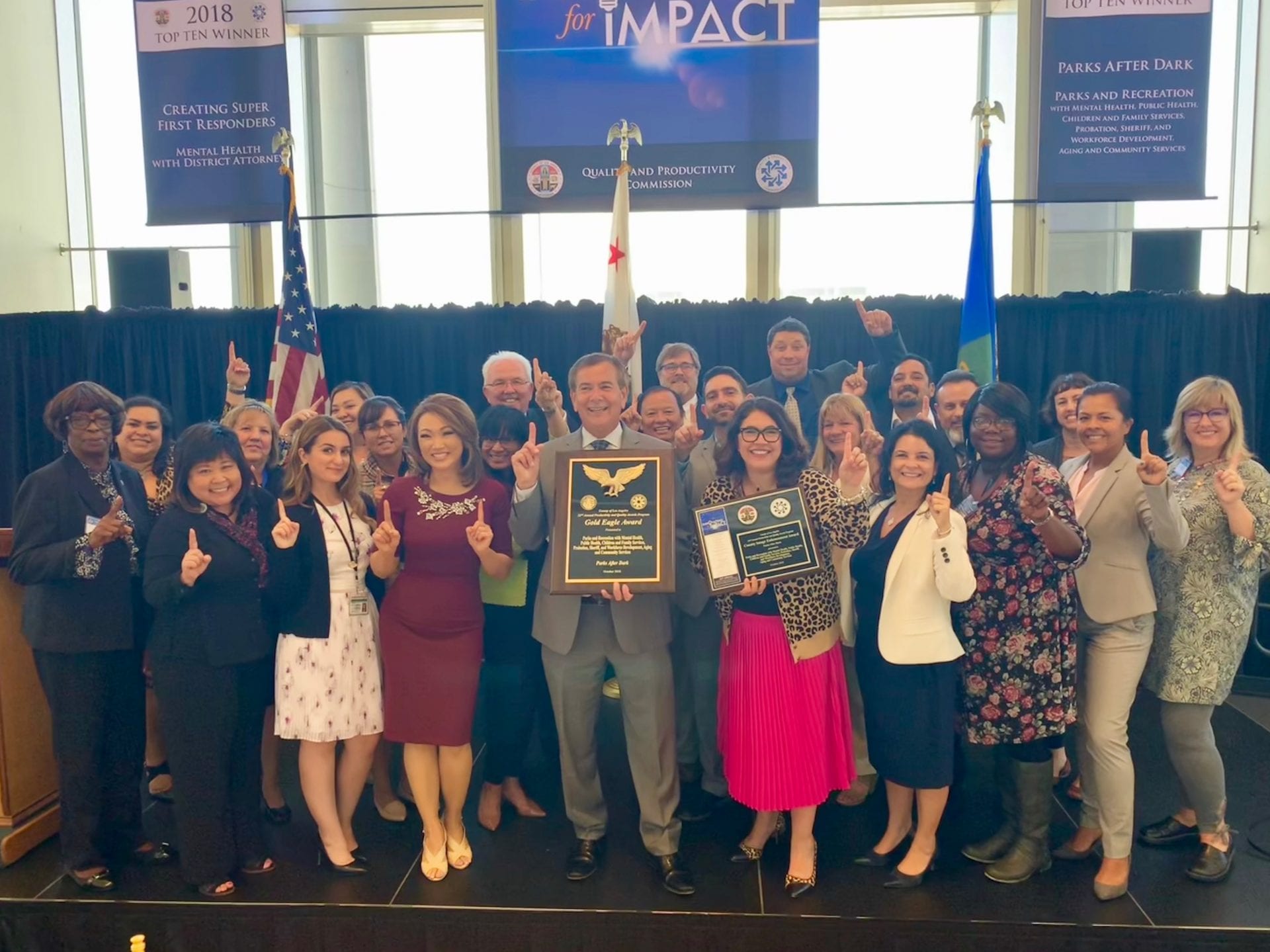 The Department of Parks and Recreation has been awarded the Gold Eagle Award from the Los Angeles County Quality and Productivity Commission (QPC) for its Parks After Dark (PAD) program, the highest award issued by Los Angeles County!
This occurred during the 32nd Annual Productivity and Quality Awards Luncheon & Ceremony held Oct. 10 at the Dorothy Chandler Pavilion in Downtown Los Angeles.
PAD encourages healthy living, promotes social cohesion, builds resilient communities and provides safe environments during extended summer evening hours at 33 County parks across Los Angeles County.
Our Department was also awarded a Traditional Plaque Award for our quarterly P & R Magazine, and a Certificate of Recognition for Opening of a Time Capsule – Historical Park Photos, which has made historical photos available to the public online.
"These three awards are a huge honor for our Department, and we are very proud of this wonderful recognition," said Director John Wicker. "These awards are also a reflection of the hard work, dedication and collaboration among all our employees and agencies."
Concluded Wicker: "These awards are yet another testament to the Department's pursuit of world-class excellence!"
PAD is led by the Los Angeles County Department of Parks and Recreation in partnership with the Los Angeles County Board of Supervisors, Chief Executive Office, Department of Public Health, Sheriff's Department, Probation Department, Natural History Museum of Los Angeles County, and many other County departments, government agencies and community organizations.