The Department of Parks and Recreation is making nine cooling centers available throughout Los Angeles County, where residents can seek shelter from the extreme heat.
The Department also has created Pet Cooling Centers at five County parks, where residents can bring their pets to protect their beloved animals from the heat.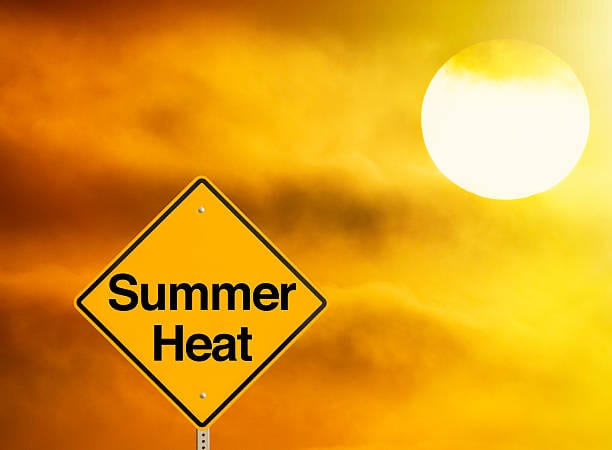 In both cases, the Cooling Centers and Pet Cooling Centers will be open during regular park business hours through Wednesday, Aug. 8, 2018.
The following parks have been designated Cooling Centers for the general public:
East Rancho Dominguez Community Center, 15116 S. Atlantic Blvd., Compton
Steinmetz Senior Center, 1545 S. Stimson Ave., Hacienda Heights.
Roosevelt Senior Center, 7600 Graham Ave., Los Angeles.
Colonel Leon H. Washington Park Gym, 8908 S. Maie Ave., Los Angeles.
Pathfinder Community Regional Park, 18150 Pathfinder Road, Rowland Heights.
Sunshine Park, 515 S. Deepmead Ave., La Puente.
Salazar Senior Center, 3864 Whittier Blvd., Los Angeles.
Stephen Sorensen Park, 16801 East Avenue P, Lake Los Angeles.
Jackie Robinson Park, 8773 East Avenue R, Littlerock.
The following sites have been designated as Pet Cooling Centers:
Valleydale Park Auditorium – 5525 N. Lark Ellen Ave., Azusa.
Colonel Leon H. Washington Park Gym – 8908 S. Maie Ave., Los Angeles.
El Cariso Community Regional Park Gym – 13100 Hubbard St., Sylmar.
Adventure Park Gym – 10130 S. Gunn Ave., Whittier.
Jackie Robinson Park Gym – 8773 E. Avenue R,  Littlerock.
All Pet Friendly Cooling Centers will require:
Dogs be on a leash at all times.
Pet owners be present with their pets at all times during their stay.
It is also recommended that if pet owners have confined pet carriers, they should bring these carriers to the site.
Below are safety tips that will help you protect yourself and stay safe in the hot weather.
If you plan to be outdoors, please take precaution to protect yourself from the sun and heat.
Avoid the sun from 10 a.m. to 3 p.m. when the burning rays are strongest.
Reduce physical activity.
Wear a wide-brimmed hat and light colored lightweight, loose-fitting clothes when you are outdoors
Avoid hot, heavy meals that include proteins.
Set your air conditioner between 75° to 80°.  If you don't have air-conditioning take a cool shower twice a day and visit a public air conditioned facility.
Check on elderly neighbors and family and friends who do not have air conditioning.
Drink plenty of fluids even if you are not thirsty.  Avoid alcohol.
Use sun screen with a sun protection factor of at least 15 if you need to be in the sun.
Don't forget about your pets, they need plenty of water and shade.
Insulate your home by installing weather stripping around your doors and window sills to keep the cool air inside.
Symptoms of dehydration and heat cramps include dizziness, fatigue, faintness, headaches, muscle cramps and increased thirst.