Service to be provided to low-income residents in certain zip codes. Low-cost service offered to residents outside of qualifying zip codes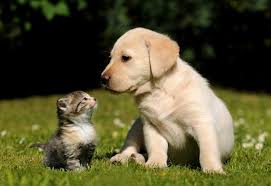 Whittier Narrows Recreation Area will be hosting a free spay and neuter clinic for low-income dog- and cat-owners who live in certain zip codes. The event takes place at the park, located on 750 S. Santa Anita Ave., in South El Monte, on Saturday, Oct. 13.
Additionally, free flea medication, vaccinations and microchip will be offered with this service to qualifying pet owners.
This clinic is being held on a first come, first serve basis. For more information in English or Spanish, please call (323) 963-4299 or email ayuda@barkavenuefoundation.org.
The clinic is free to those who live in the following zip codes and can show proof of low-come: 90001, 90002, 90255, 90201, 90202, 90601, 90602, 90603, 90604, 90605, 90606 and 90638. Low-cost spay and neuter service will be offered to residents who live outside the above mentioned qualifying zip codes.
For those planning to take advantage of this service, please do not feed or provide water to your pet after 10 p.m. on Friday, Oct. 12, the night before surgery. Also, on the day of the event, dogs must be on leash and cats must be placed in carriers.
This event is sponsored by the Department of Parks and Recreation, the American Society for the Prevention of Cruelty to Animals, Bark Avenue Foundation and Latino Alliance for Animal Care Foundation.