The Department of Parks and Recreation is making  Cooling Centers available throughout Los Angeles County for residents who are seeking shelter from the extreme heat.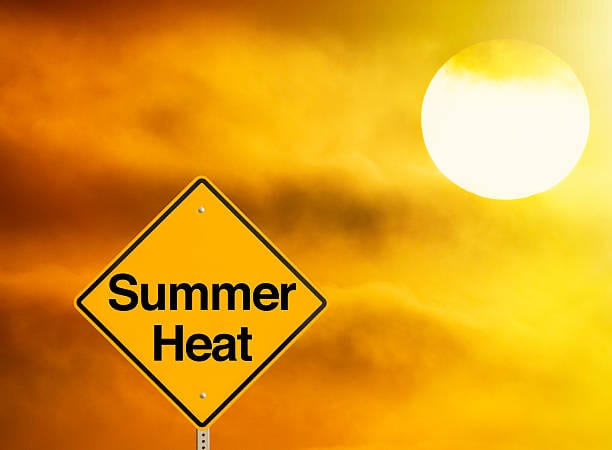 In both cases, the Cooling Centers and Pet Cooling Centers will be open during regular park business hours.
General Tips for Staying Safe During Extreme Heat
If you plan to be outdoors, please take precaution to protect yourself from the sun and heat.
Avoid the sun from 10 a.m. to 3 p.m. when the burning rays are strongest.
Reduce physical activity.
Wear a wide-brimmed hat and light colored lightweight, loose-fitting clothes when you are outdoors
Avoid hot, heavy meals that include proteins.
Set your air conditioner between 75° to 80°.  If you don't have air-conditioning take a cool shower twice a day and visit a public air conditioned facility.
Check on elderly neighbors and family and friends who do not have air conditioning.
Drink plenty of fluids even if you are not thirsty.  Avoid alcohol.
Use sun screen with a sun protection factor of at least 15 if you need to be in the sun.
Don't forget about your pets, they need plenty of water and shade.
Insulate your home by installing weather stripping around your doors and window sills to keep the cool air inside.
Symptoms of dehydration and heat cramps include dizziness, fatigue, faintness, headaches, muscle cramps and increased thirst.
List of Cooling Centers
Available September 4th & 5th, 2022
Col. Leon H. Washington Park
8908 Maie Ave
Los Angeles, CA 90002
Monday-Thursday 10:30 am to 9:00 pm
Friday 10:30 am to 7:00 pm
Saturday 8:30 am to 5:00 pm
No Staff on Sundays
Amelia Mayberry Park
13201 Meyer Rd
Whittier, CA 90605
Monday-Thursday 10:30 am to 9:00 pm
Friday 10:30 am to 7:00 pm
Saturday 8:30 am to 5:00 pm
No Staff on Sundays
Adventure Park
10130 S. Gunn Ave.
Whittier, CA 90605
Monday-Thursday 10:30 am to 9:00 pm
Friday 10:30 am to 7:00 pm
Saturday 8:30 am to 5:00 pm
No Staff on Sundays
Mary M. Bethune Park
1244 E 61st St
Los Angeles, CA 90001
Monday-Thursday 10:30 am to 9:00 pm
Friday 10:30 am to 7:00 pm
Saturday 8:30 am to 5:00 pm
No Staff on Sundays
Lennox Park
10828 S. Condon Ave.
Inglewood, CA 90304
Monday-Thursday 10:30 am to 9:00 pm
Friday 10:30 am to 7:00 pm
Saturday 8:30 am to 5:00 pm
No Staff on Sundays
Franklin D. Roosevelt Park
7600 Graham Ave.
Los Angeles, CA 90001
Monday-Thursday 10:30 am to 9:00 pm
Friday 10:30 am to 7:00 pm
Saturday 8:30 am to 5:00 pm
No Staff on Sundays
Earvin "Magic" Johnson Recreation Area
905 E. El Segundo Blvd.
Los Angeles, CA 90059
Monday-Thursday 10:30 am to 9:00 pm
Friday 10:30 am to 7:00 pm
Saturday 8:30 am to 5:00 pm
No Staff on Sundays
Del Aire Park
12601 S. Isis Ave.
Hawthorne, CA 90250
Monday-Thursday 10:30 am to 9:00 pm
Friday 10:30 am to 7:00 pm
Saturday 8:30 am to 5:00 pm
No Staff on Sundays
George Washington Carver Park
1400 E. 118th St.
Los Angeles, CA 90059
Monday-Thursday 10:30 am to 9:00 pm
Friday 10:30 am to 7:00 pm
Saturday 8:30 am to 5:00 pm
No Staff on Sundays
Roy Campanella Park
14812 Stanford Ave.
Compton, CA 90220
Monday-Thursday 10:30 am to 9:00 pm
Friday 10:30 am to 7:00 pm
Saturday 8:30 am to 5:00 pm
No Staff on Sundays
Ted Watkins Memorial Park
1335 E. 103rd St.
Los Angeles, CA 90002
Monday-Thursday 10:30 am to 9:00 pm
Friday 10:30 am to 7:00 pm
Saturday 8:30 am to 5:00 pm
No Staff on Sundays
Jesse Owens Community Regional Park
9651 S. Western Ave.
Los Angeles, CA 90047
Monday-Thursday 10:30 am to 9:00 pm
Friday 10:30 am to 7:00 pm
Saturday 8:30 am to 5:00 pm
No Staff on Sundays
Ladera Park
6027 Ladera Park Ave.
Los Angeles, CA 90056
Monday-Thursday 10:30 am to 9:00 pm
Friday 10:30 am to 7:00 pm
Saturday 8:30 am to 5:00 pm
No Staff on Sundays
Helen Keller Park
12521 S. Vermont Avenue
Los Angeles, CA 90044
Monday-Thursday 10:30 am to 9:00 pm
Friday 10:30 am to 7:00 pm
Saturday 8:30 am to 5:00 pm
No Staff on Sundays
Alondra Community Regional Park
3850 Manhattan Beach Blvd.
Lawndale, CA 90260
Monday-Thursday 10:30 am to 9:00 pm
Friday 10:30 am to 7:00 pm
Saturday 8:30 am to 5:00 pm
No Staff on Sundays
Athens Park
12603 S. Broadway Avenue
Los Angeles, CA 90061
Monday-Thursday 10:30 am to 9:00 pm
Friday 10:30 am to 7:00 pm
Saturday 8:30 am to 5:00 pm
No Staff on Sundays
Mona Park
2291 W. 121 St.
Compton, CA 90222
Monday-Thursday 10:30 am to 9:00 pm
Friday 10:30 am to 7:00 pm
Saturday 8:30 am to 5:00 pm
No Staff on Sundays
Don Knabe Community Regional Park
19700 S. Bloomfield Ave.
Cerritos, CA 90703
Monday-Thursday 10:30 am to 9:00 pm
Friday 10:30 am to 7:00 pm
Saturday 8:30 am to 5:00 pm
No Staff on Sundays
El Cariso Community Regional Park
13100 Hubbard St.
Sylmar CA 91342
Monday-Thursday 10:30 am to 9:00 pm
Friday 10:30 am to 7:00 pm
Saturday 8:30 am to 5:00 pm
No Staff on Sundays
Loma Alta Park
3330 Lincoln Ave.
Altadena, CA 91001
Monday-Thursday 10:30 am to 9:00 pm
Friday 10:30 am to 7:00 pm
Saturday 8:30 am to 5:00 pm
No Staff on Sundays
Jackie Robinson Park
8773 East Ave. R.
Littlerock, CA 93543
Monday-Thursday 10:30 am to 9:00 pm
Friday 10:30 am to 7:00 pm
Saturday 8:30 am to 5:00 pm
No Staff on Sundays
Stephen Sorensen Park
16801 East Ave. P.
Lake Los Angeles, CA 93543
Monday-Thursday 10:30 am to 9:00 pm
Friday 10:30 am to 7:00 pm
Saturday 8:30 am to 5:00 pm
No Staff on Sundays
Val Verde Community Regional Park
30300 Arlington St
Castaic, CA 91384
Monday-Thursday 10:30 am to 9:00 pm
Friday 10:30 am to 7:00 pm
Saturday 8:30 am to 5:00 pm
No Staff on Sundays
Castaic Regional Sports Complex
31320 N. Castaic Rd.
Castaic, CA 91384
Monday-Thursday 10:30 am to 9:00 pm
Friday 10:30 am to 7:00 pm
Saturday 8:30 am to 5:00 pm
No Staff on Sundays
Charles S. Farnsworth Park
568 E. Mount Curve Ave.
Altadena, CA 91001
Monday-Thursday 10:30 am to 9:00 pm
Friday 10:30 am to 7:00 pm
Saturday 8:30 am to 5:00 pm
No Staff on Sundays
Crescenta Valley Community Regional Park
3901 Dunsmore Ave.
La Crescenta, CA 91214
Monday-Thursday 10:30 am to 9:00 pm
Friday 10:30 am to 7:00 pm
Saturday 8:30 am to 5:00 pm
No Staff on Sundays
Dexter Park
11053 N. Trail Rd.
Sylmar, CA 91342
Monday-Thursday 10:30 am to 9:00 pm
Friday 10:30 am to 7:00 pm
Saturday 8:30 am to 5:00 pm
No Staff on Sundays
George Lane Park
5520 West Ave. L-8
Quartz Hill, CA 93536
Monday-Thursday 10:30 am to 9:00 pm
Friday 10:30 am to 7:00 pm
Saturday 8:30 am to 5:00 pm
No Staff on Sundays
Pearblossom Park
33922 N. 121st St. East
Pearblossom, CA 93553
Monday-Thursday 10:30 am to 9:00 pm
Friday 10:30 am to 7:00 pm
Saturday 8:30 am to 5:00 pm
No Staff on Sundays
Veterans Memorial Community Regional Park
13000 Sayre St.
Sylmar, CA 91342
Monday-Thursday 10:30 am to 9:00 pm
Friday 10:30 am to 7:00 pm
Saturday 8:30 am to 5:00 pm
No Staff on Sundays
San Angelo Park
245 S. San Angelo Ave.
La Puente, CA 91746
Monday-Thursday 10:30 am to 9:00 pm
Friday 10:30 am to 7:00 pm
Saturday 8:30 am to 5:00 pm
No Staff on Sundays
Sunshine Park
515 S. Deepmead Ave.
La Puente, CA 91744
Monday-Thursday 10:30 am to 9:00 pm
Friday 10:30 am to 7:00 pm
Saturday 8:30 am to 5:00 pm
No Staff on Sundays
Allen J. Martin Park
14830 E. Giordano St.
La Puente, CA 91744
Monday-Thursday 10:30 am to 9:00 pm
Friday 10:30 am to 7:00 pm
Saturday 8:30 am to 5:00 pm
No Staff on Sundays
Pamela Park
2236 Goodall Ave.
Duarte, CA 91010
Monday-Thursday 10:30 am to 9:00 pm
Friday 10:30 am to 7:00 pm
Saturday 8:30 am to 5:00 pm
No Staff on Sundays
City Terrace Park
 1145 Hazard Ave.
Los Angeles, CA 90063
Monday-Thursday 10:30 am to 9:00 pm
Friday 10:30 am to 7:00 pm
Saturday 8:30 am to 5:00 pm
No Staff on Sundays
Salazar Park
3864 Whittier Blvd.
Los Angeles, CA 90022
Monday-Thursday 10:30 am to 9:00 pm
Friday 10:30 am to 7:00 pm
Saturday 8:30 am to 5:00 pm
No Staff on Sundays
Hacienda Heights Community and Recreation Center
1234 Valencia Ave.
Hacienda Heights, CA 91745
Monday-Thursday 10:30 am to 9:00 pm
Friday 10:30 am to 7:00 pm
Saturday 8:30 am to 5:00 pm
No Staff on Sundays
Rowland Heights Park
1500 S. Banida Ave.
Rowland Heights, CA 91748
Monday-Thursday 10:30 am to 9:00 pm
Friday 10:30 am to 7:00 pm
Saturday 8:30 am to 5:00 pm
No Staff on Sundays
Manzanita Park
1747 S. Kwis Ave.
Hacienda Heights, CA 91745
Monday-Thursday 10:30 am to 9:00 pm
Friday 10:30 am to 7:00 pm
Saturday 8:30 am to 5:00 pm
No Staff on Sundays
Arcadia Community Regional Park
405 S. Santa Anita Ave.
Arcadia, CA 91007
Monday-Thursday 10:30 am to 9:00 pm
Friday 10:30 am to 7:00 pm
Saturday 8:30 am to 5:00 pm
No Staff on Sundays