Event features food, entertainment and valuable resource information
Foster youth in Los Angeles County, along with their families and caregivers, are invited to attend a fun and entertaining event from 10 a.m. – 3 p.m. Saturday, Sept. 8, at Whittier Narrows Recreation Area where resource information will also be shared. This includes information on higher education, employment and other needed resources.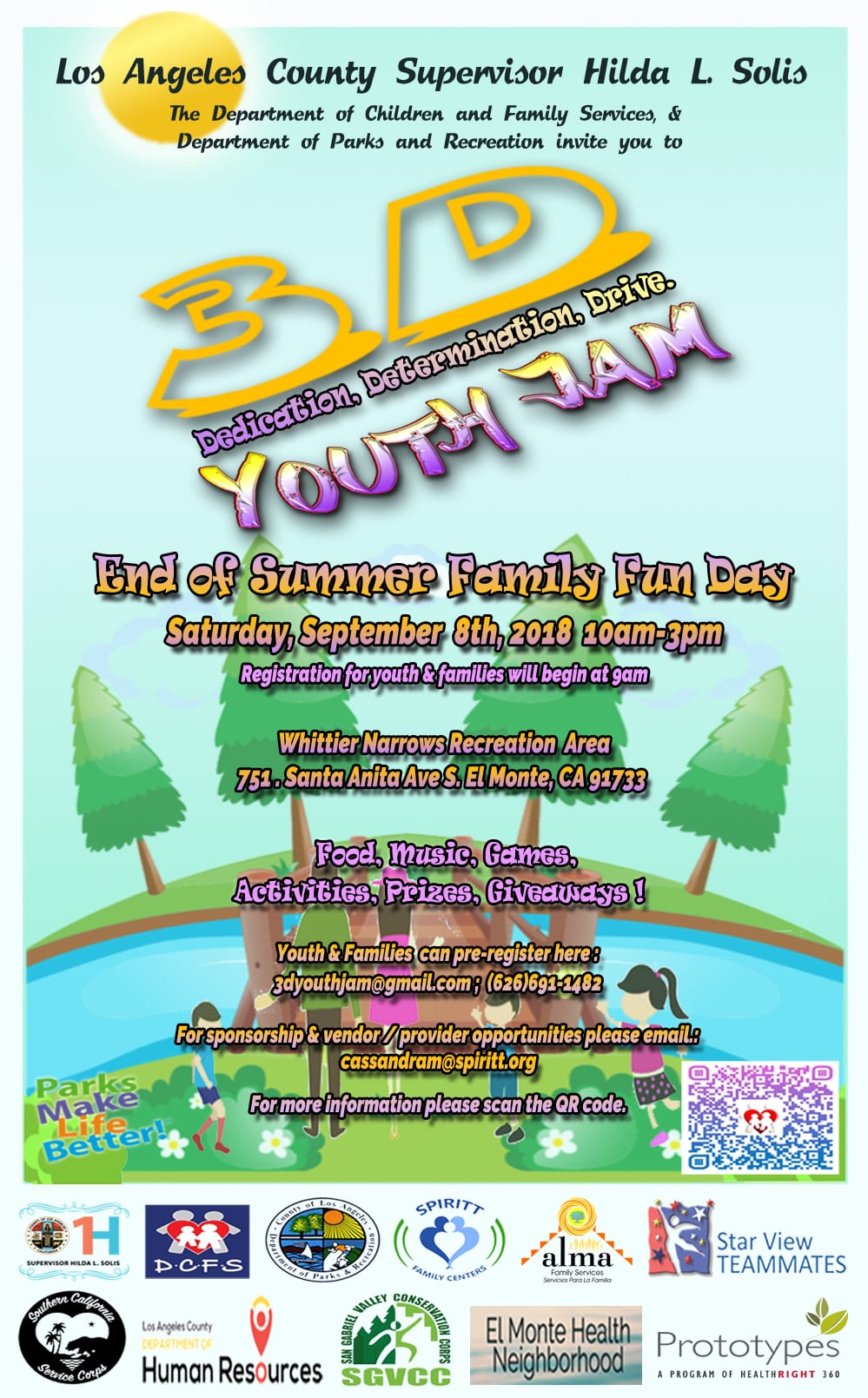 The 3D (Dedication, Determination, Drive) Youth Jam end of summer family fun day will feature speakers, dozens of vendors, as well as food, music, games, activities, prizes and giveaways. Pre-registration is required via email at 3dyouthjam@gmail.com or by calling (626) 691-1482.
The goal of this event is to strengthen and further promote the determination and dedication of foster youth, and put them in the driver's seat for a brighter future. This event also looks to transform a simple resource fair into an interactive day of wellness to provide VIP treatment for foster youth.
"Everyone deserves a bright future," said Los Angeles County Supervisor Hilda L. Solis, one of the scheduled speakers. "I'm pleased that Whittier Narrows Recreation Area will host this 3D Youth Jam to provide information and resources for success. At this fun gathering, foster youth will learn about their options to pursue employment, higher education and more. The 3D Youth Jam demonstrates the County's commitment to ensuring that our foster youth thrive."
The 3D Youth Jam is a collaboration among Supervisor Solis, the Los Angeles County Department of Children and Family Services, the Los Angeles County Department of Parks and Recreation, as well as a host of community partners.
Whittier Narrows Recreation Area is located at 751 Santa Anita Ave., in South El Monte.