Are you looking for ways to have free family fun during those balmy summer evenings?
Then plan on visiting one of the 33 County parks that will be hosting the Department of Parks and Recreation's Parks After Dark (PAD) Program! Starting June 14, PAD will provide opportunities for families and neighbors to come together in a safe and welcoming environment where they can participate in a variety of fun activities and events, as well as access valuable resources and services.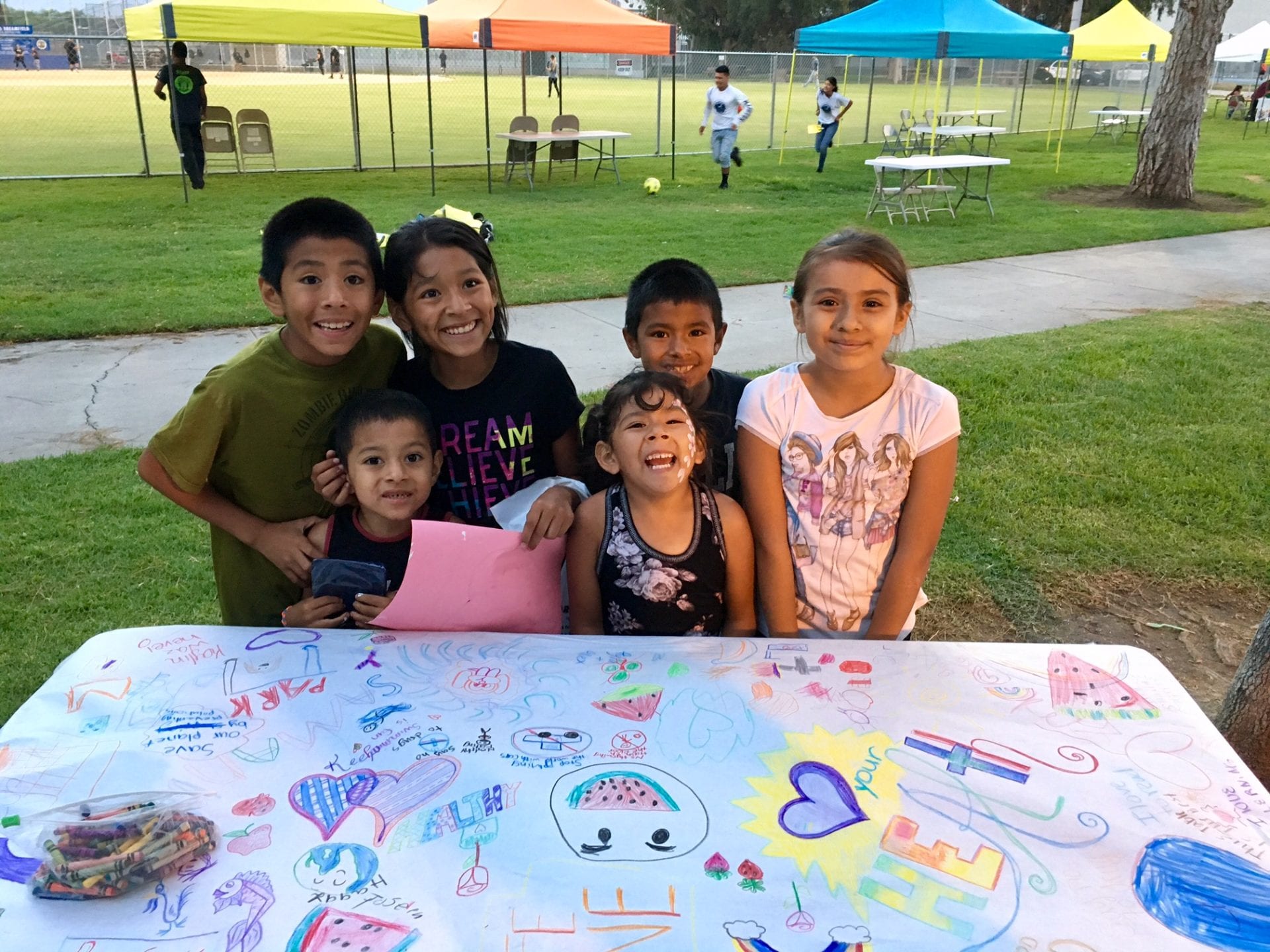 "Parks After Dark builds resilient communities across Los Angeles County," said John Wicker, Director of the Department of Parks and Recreation. "We partner with numerous County Departments and community-based organizations to provide an incredible array of free, fun and outcome-based programming and services for youth and families. PAD also provides a comprehensive and collaborative approach to fostering social cohesion, reducing crime rates, creating safe park environments, and enhancing health."
Each summer, PAD extends hours of park operation and provides numerous opportunities for participants of all ages to engage in recreational activities, including team sports, walking clubs, dance classes and swimming. PAD also features informative workshops covering topics such as healthy cooking, parenting, computer and financial literacy skills, as well as entertainment programming including movie nights, concerts and cultural shows.
Resource fairs, youth employment, volunteer opportunities, free meals, arts and crafts, family games, face-painting, bouncers, and much more are also provided! A select number of PAD parks will also feature the Natural History Museum of Los Angeles County's "Mobile Museums," offering children unique archeology and oceanic experiences, aimed at enhancing learning and exploration opportunities at County parks!
This year, PAD will be offered from June 14 to August 4. Programming will take place every Thursday, Friday and Saturday night from 6 p.m. to 10 p.m.
PAD was launched at three County parks in 2010 and has since successfully expanded to 33 parks Countywide. PAD is led by the Department of Parks and Recreation, with strong support from partners including the Los Angeles County Board of Supervisors, Chief Executive Office, Sheriff's Department, Department of Mental Health, Department of Public Health, Probation Department, Department of Children and Family Services, Department of Workforce Development, Aging and Community Services, and many other government and community-based organizations.
"From a public health perspective, being physically active has profound health benefits, particularly in preventing heart disease, stroke, diabetes and even some forms of cancer," said Barbara Ferrer, Director of the Los Angeles County Department of Public Health. "But, we must address the barriers to healthy living, including community violence, to ensure everyone in L.A. County has access to the resources and opportunities needed for health and well-being. Parks After Dark creates safe havens and community hubs at local parks, making it easier for people to be active, build relationships with neighbors and law enforcement, and access needed health and social services that promote community-wide healing."
Since its inception, PAD has helped transform parks across Los Angeles County into safe community hubs. A recently released UCLA Center for Health Policy Research study found that PAD increased community access to programming and resources; decreased crime and improved perceptions of safety; increased physical activity rates; created stronger family and community ties; improved cross-sector collaborations; and saved Los Angeles County money in healthcare and law enforcement costs.
Please click here for a complete list of PAD programming, as well as a map of participating parks.
See you at the park!