Director John Wicker on June 16 joined Los Angeles County First District Supervisor Hilda L. Solis, the Los Angeles Dodgers Foundation (LADF) and others in a dedication ceremony marking the completion of two Dodgers Dreamfields at Rimgrove Park in Valinda.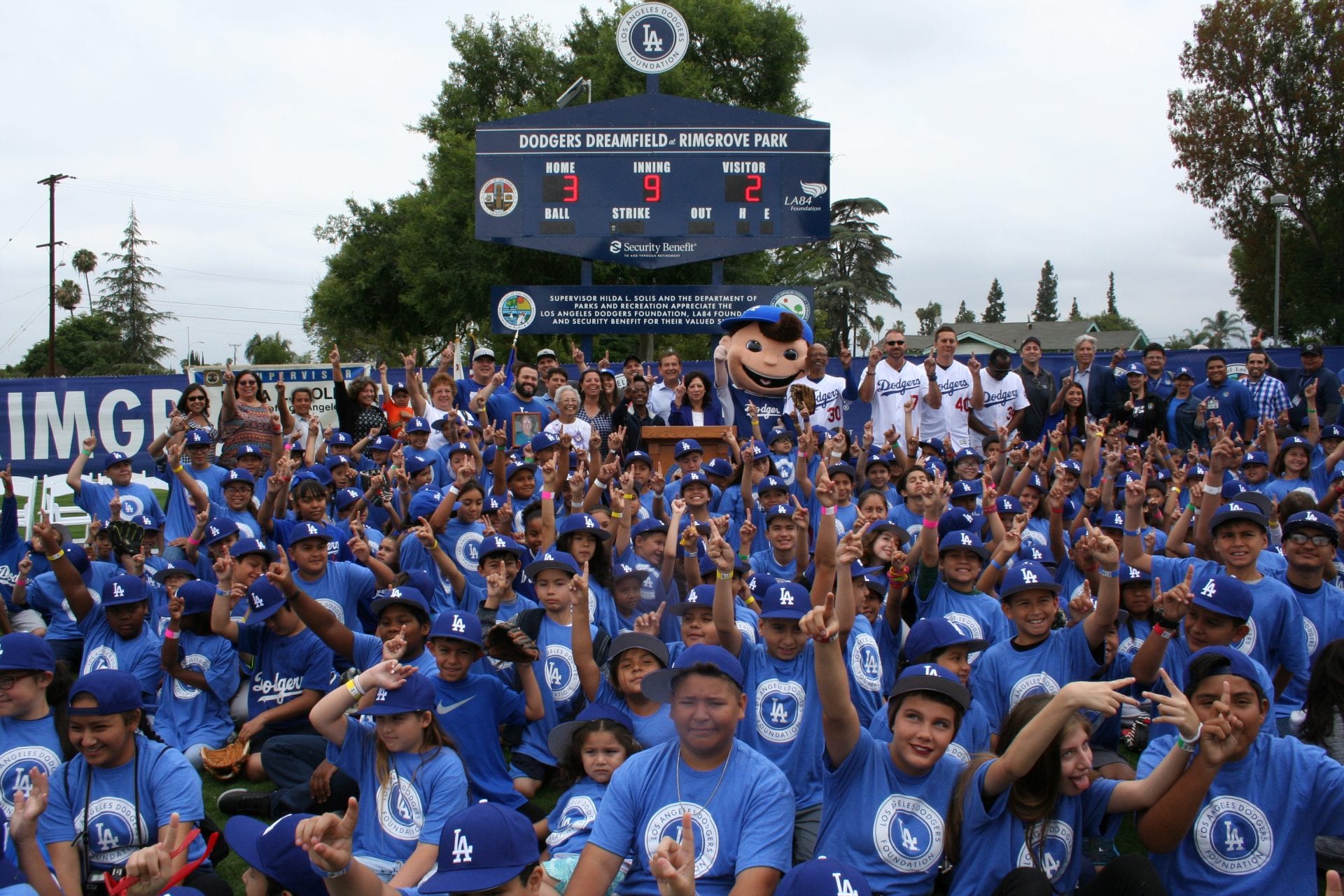 The two baseball fields include new turf, irrigation, fencing, backstop, dugout roofs, scoreboard, signage and a batting cage. Following the dedication ceremony, Dodgers alumni and members of Arcadia High School's baseball team held free baseball clinics enjoyed by nearly 250 boys and girls.
"We're so grateful to the Los Angeles Dodgers Foundation, LA84 Foundation and Security Benefit for making it possible to make this project happen," Wicker said. "These Dodgers Dreamfields are so important to the children who use them. They provide an incredible environment and state-of-the-art fields to play baseball."
Through the Dodgers Dreamfields program, LADF builds and refurbishes baseball and softball fields in underserved communities to provide a safe place for youth to conduct positive recreational activity in their own neighborhoods.
The Dodgers Dreamfields program also consists of baseball and softball clinics, community service projects and field maintenance clinics to ensure ongoing use of the fields and to ensure partners can conduct ongoing maintenance. To date, LADF has invested $7.7 million in 47 fields and will achieve its original goal of completing 50 fields this fall.
The two Dodgers Dreamfields at Rimgrove Park marked the 14th and 15th to be built at County parks.